SMN Stories: Favourite Board Game
Written by Anneliese Herbosa, Content Manager of The Social Media Network 2013-14.
Every week, we'll be asking our team questions about anything and everything, and we encourage you to chime in. We want you to get to know us. And we want to get to know you, too! Follow along with our weekly series: #SMNstories.
Last time, we asked what your favourite mobile games at the moment were. This time, we're kickin' it old school – all-time favourite board game? Here's what our team had to say:
My favourite board game is Mage Knight. It is incredibly difficult to learn and after a gruelling 5+ hours, your brain will be fried. Along the way, you'll defeat monsters, raise a crew, unleash powerful spells and conquer cities. At the end of the game, you'll feel epic and each part of the game intricately ties together in masterful harmony. It brings tears to my eyes recalling its mystic beauty… (Mark)
My childhood favourite: Pokemon Monopoly. Love the twists like replacing the rolling doubles rule with Pokemon Powers. You got to choose from Pikachu, Bulbasaur, Blastoise, Charmander, Mewtwo or Clefairy (the classics), 10 years old me just ate it all up. Watch out, I get competitive. (Orane)
Monopoly Deal for the win. It's quick, no pieces needed, just the deck, some friends and some killer instinct. (Tony)
My friends and I love playing Guesstures. It's like charades on steroids. Players need to act out four things in one minute, 15 seconds per card. I have yet to play a game when I don't die laughing. (Gracelle)
Despite the fact that Monopoly ruins friendships (it really does get pretty intense), it's probably my favourite board game. Next to Monopoly, I'd have to say Taboo. Similar to Guesstures, except in lieu of gestures, you use *certain* words to describe something. It's fun to see how creative people get at incorporating pop cultural references and inside jokes to work around the 'forbidden' words to get their message across. (Anneliese)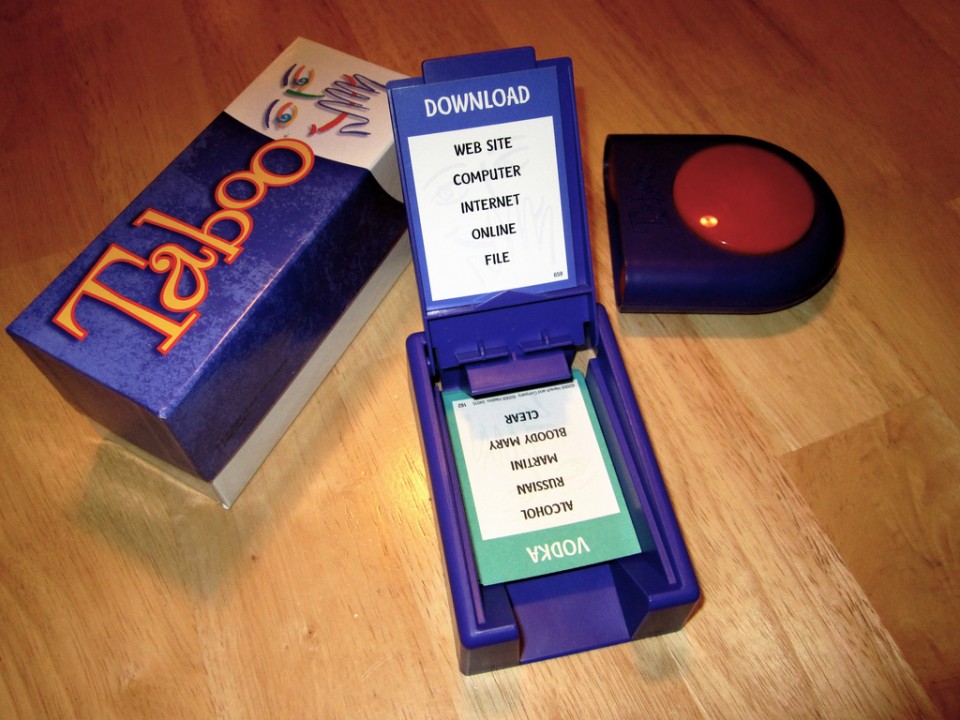 Settlers of Catan for me. It's the coolest strategy game I've played and I never get bored. The cover of the game looks insanely boring and that is why I have never tried playing it. But I assure you, it will hook you in, and you will end up playing that game for hours on end …and yelling at your friends because they wouldn't give you wood. (Kirsty)
It's nice to take a break from all the buttons and animations and take out the ol' board game every once in a while. What's your favourite board game? Let us know across any social platform you desire, and remember to use the hashtag: #SMNstories
Who are these hardcore board gamers, you might ask? Our full team roster can be found here.
Featured Image courtesy of BoardGameGeek.com